MAYHEM-7 MODS
Mods and fixes for classic PC games. Step-by-step instructions. No experience needed. Tested and optimized for newer systems.
Visual improvements - Stability and performance optimization - Patches and fixes - New content
MOST POPULAR GUIDESPOPULAR LATEST NEWS & INFO SUPPORT

SUPPORT MAYHEM-7 MODS

MAYHEM-7 APPAREL SHOP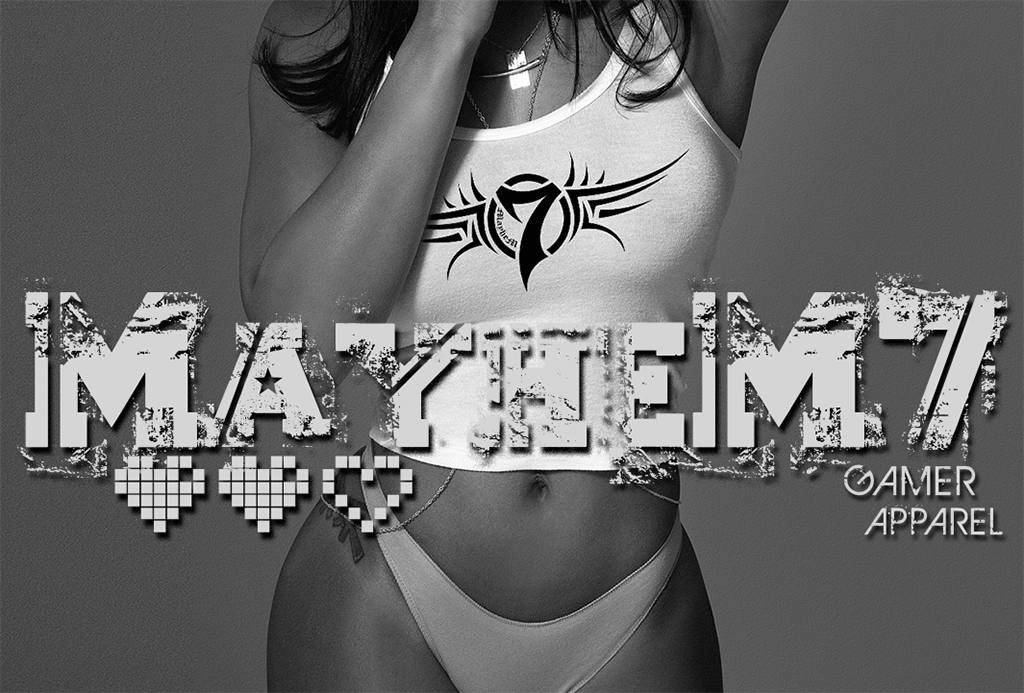 PROJECT INFO
A curated selection of game modifications and fixes for some of the best PC games. My interest in game modding began in 2013 after watching a video showcasing RealVision's ENB for Skyrim. The potential impact of mods can make a massive difference. In addition to creating mods, I also began creating guides to navigate the often-intimidating modding community. These guides are designed to be accessible for both new and experienced modders, with clear step-by-step instructions. All that's required is patience and a stable internet connection.
GENERAL
INFO
Game modding is the process of altering or modifying a video game in order to improve graphics, add new content, change existing gameplay mechanics, fix bugs or make older games compatible with newer hardware. The modding community is made up of passionate gamers who use their skills and knowledge to create and share these modifications with others. One of the most popular games to be modded is the RPG, Skyrim. This game, developed by Bethesda Game Studios, was released in 2011 and quickly became a cult classic among gamers. The game's open-world environment, rich lore, and deep character customization options made it the perfect canvas for modders to create their own unique experiences.

The modding community is a vibrant and diverse group of people who come together to share their love of games. They are constantly pushing the boundaries of what is possible in terms of gameplay and graphics. This community is built on a foundation of mutual respect and a desire to improve the gaming experience for everyone. It's important to note that not all game developers support modding, while others actively encourage it and even release modding tools and documentation to help modders. Some games, like Skyrim, have a dedicated modding community that has grown up around them, and the mods created for these games can be found on dedicated modding websites.

In conclusion, game modding is a fascinating and ever-evolving aspect of the gaming world. It allows gamers to take their favorite games and make them even better, while also giving modders an outlet to express their creativity and share it with others. Whether you're a seasoned modder or a curious gamer, there's never been a better time to dive into the world of game modding and discover the endless possibilities
.
SITE ADS
Please consider supporting the site by visiting the advertisers. They are 100% legitimate and offer great products.
MayheM-7 is an online store that specializes in offering unique, stylish, and high-quality clothing to customers worldwide. With an extensive range of products, MayheM-7 caters to the needs of everyone looking for fashion that is both comfortable and trendy. From stylish tees and hoodies to cozy sweaters and jackets, the store has everything you need to elevate your style game.

MayheM-7's designs are not only stylish but also quirky and eye-catching. The store's design team works hard to create designs that are not only trendy but also timeless. With a focus on detail and quality, the store's designers ensure that each product is made with the highest level of care and precision. The store's range of products is designed to suit a variety of styles and tastes. Whether you're looking for a bold statement piece or something understated, you'll find what you're looking for at MayheM-7. The store's products are made from a range of high-quality fabrics, including cotton, polyester, and spandex, to ensure that you're comfortable no matter what you're wearing.

Overall, MayheM-7 is the perfect destination for anyone looking for high-quality, stylish clothing at affordable prices. With its wide range of products, commitment to quality, and outstanding customer service, the store has quickly become one of the most popular online destinations for fashion-conscious shoppers. So why not head to MayheM-7's online store today and see what's in store for you!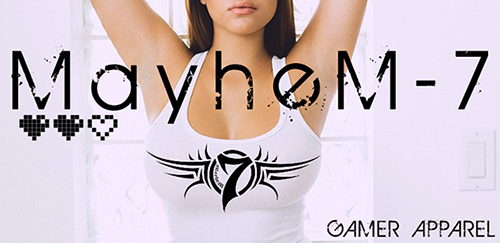 AdultFriendFinder: Finding love can be a journey filled with excitement, uncertainty, hope, and unfortunately a lot of scams. 90% of dating sites use bots and fake-profiles to make it seem like they have a large active user-base. If you're searching for that special someone, a reliable and trustworthy dating site can make all the difference. Introducing AdultFriendFinder, a platform designed to connect you with like-minded individuals. Whether you're seeking a casual fling or a long-term relationship, AdultFriendFinder has everything you need to find the love of your life.

With a user-friendly interface and intuitive features, AdultFriendFinder makes it easy to find your perfect match. The advanced search algorithms take into account your preferences, location, and interests, ensuring that you're matched with people who are truly compatible with you.

One of the unique features of AdultFriendFinder is the commitment to quality. The people you're interacting with are genuine and looking for the same things as you. Another feature that sets us apart from other dating sites is our extensive network of success stories. AdultFriendFinder really works!

AdultFriendFinder is dedicated to helping its members find the love and desires. The customer support team is always ready and available to assist with any questions or concerns, making sure that you get the most out of your online dating experience. So why wait? Sign up today and start your journey to finding the love of your life!

Google: Ads of all sorts from legitimate verified companies, advertising through Google. Here is an example: