TUROK - HDR ReShade
by Tore Andersen
Turok (2008 version) developed by Propaganda Games and published by Disney Interactive Studios under Touchstone Games. As standard and standard FPS games get. A bland story that is build like a Hollywood movie, linear game-play and lots of action. It has very little to do with the previous two Turok games, but it's still a quite enjoyable game despite it's shortcomings. The graphics are nothing special, and the render is kind of "dusty" and grey. This ReShade will bring the colors to life and add some much needed effects like Anti Aliasing, Reflective Bump-Mapping, Bloom and Image Sharpening.
HDR ReShade (DOWNLOAD)
Download and unpack into the Turok 2008 game-folder.

*Note for Windows 10 "Creators update" users:
The Windows 10 Creators update introduced a wide variety of problems for games, especially when using custom renders like ENB or ReShade. Fortunately this can be fixed in two simple steps (LINK)
*See number 4: Fixing the Creators "update"
If this doesn't work on your OS, try downloading the ReShade core files from here (LINK)
After installation, delete everything but the dll file, then copy everything but the dll file from HDR ReShade, so you get the right settings, but keep the dll from the official ReShade installation.
If this doesn't work either, then there is still something in the Windows 10 Creators Update that blocks the custom dll. If you are unable to fix it, you will have to uninstall the ReShade and play without.

That's it. Turok is ready for launch
Screenshots
ReShade Original ReShade Original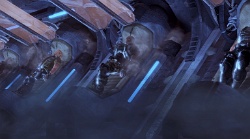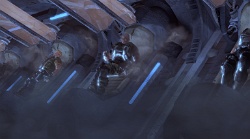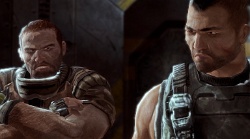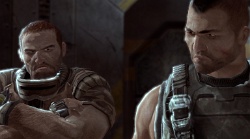 Game Art
If you find this, or any of the other guides useful, please consider supporting me on Patreon

By becoming a Patron you will participate in a monthly drawing for a Premium Steam Game-Key, and you will help me provide more frequent content

For more game modification projects and guides, please visit the main page. New and old games are added regularly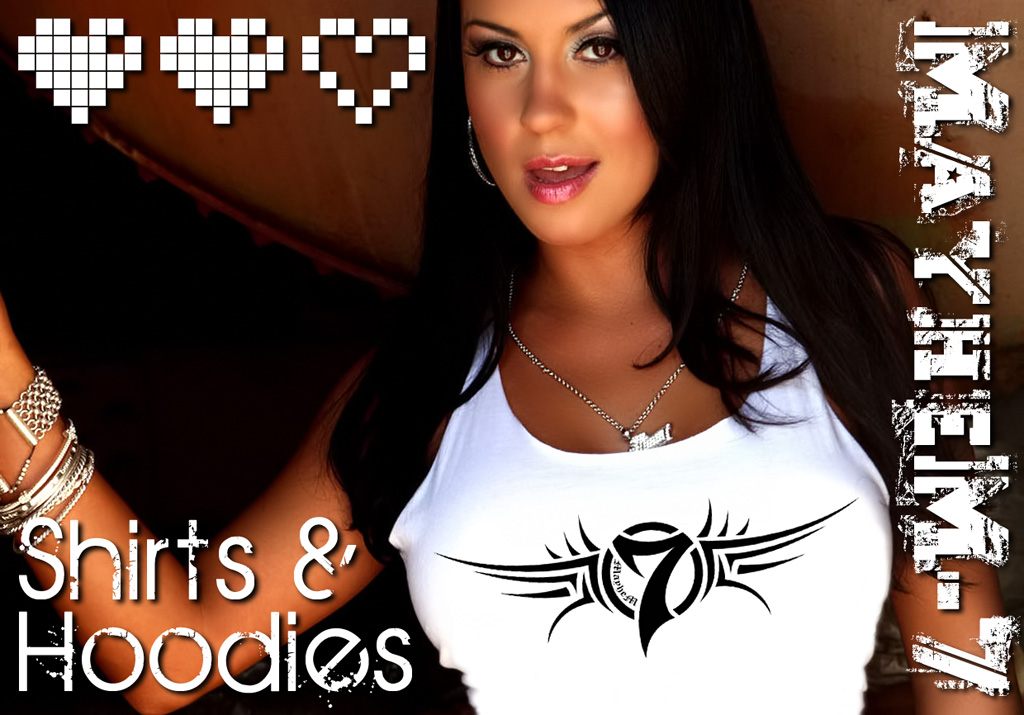 Turok (2008 version) Game Info
Turok (2008 version) is a standard first-person shooter game from Propaganda Games. It was released in 2008 by Disney Interactive Studios under the Touchstone Games label. The game is based on the comic book series about the dinosaur hunter, not on the previous two Turok games. The player takes control of a Native American space marine by the name of Turok. He is part of a team that has been sent to a distant planet to capture a war criminal by the name of Kane. He's the former leader of "The Wolf Pack", which Turok was a part of as well. The spaceship is shot down by a missile as it's approaching the planet. After crash landing, Turok has to fight both dinosaurs and Kane's army of human soldiers.

The game-play and controls are similar to most other first-person shooters, with focus on survival. Kane and his human soldiers are the main baddies, whereas the dinosaurs are more like an environmental hazard for both sides.
Stealth is a big part of the game, and the dinosaurs can be tricked into attacking the enemy. Most of Turok takes place in a jungle environment, so ambiance is important. The game actually had a new feature, the Silent Kill, which is done with a knife attack from behind. The game also has small "hit the button as fast as you can" sequences, which clearly show that the game was developed primarily for consoles.
The game is primarily for the single-player champagne, but it also has online multi-player with Deathmatch, Capture the Flag, Wargames, and Assault Capture the Flag. The multi-player game supports up to 16 players, and 4 players for the co-op missions.