Thief 2: The Metal Age
HD Enhancements
By Tore Andersen
Thief 2: The Metal Age is the second game in the Thief series, developed by Looking Glass Studios and published by Eidos Interactive in 2000. The game uses the exact same engine as the first Thief game, and therefore has the exact same shortcoming on modern hardware. These enhancements will make the game run at any HD resolution on any Windows OS, and significantly improve the visual quality. See screenshots below.

1: Requirements
2: HD resolution fix & unofficial game patch
3: HD texture mod
4: Effect Settings
5: Screenshots
6: Game art
1: Requirements
Thief 2: The Metal Age - Latest version (Steam & GOG comes already updated)
2: HD Resolution Fix & Patch
To play the game in HD resolution with correct aspect ratio, a small patch needs to be applied. This fix will make all resolutions available and fix a number of errors.

1: Download TafferPatcher 2.0.18 (LINK)

2: Run the exe file and update.
*Mark everything for best image quality and compatibility: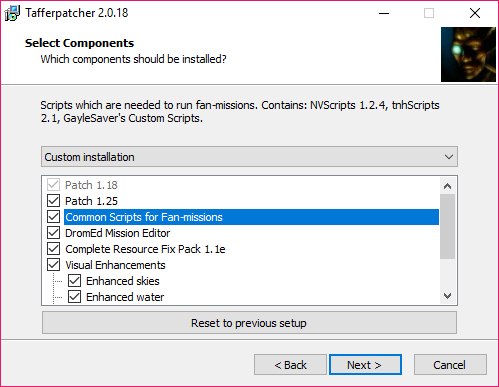 3: HD Texture Mod
3: Download Thief 2 HD Mod 0.9.5 (LINK)

4: Run the exe file and install.
*Unfortunately this installer will install the files into a wrong directory, unless you notice and correct the "Thief2" subfolder it adds at the end, after you put the correct path. In this case, just move the files back where they belong after installation.
1: Open the game folder.
2: The files have been installed into a subfolder named "Thief2". Open it in a new window.
3: Move all files from the "Thief2" folder into the root of the game folder. Overwrite existing files.
4: Delete the now empty "Thief2" subfolder.
4: Effect Settings
5: Download NewDark Graphics Settings Tool 1.0 (LINK)

6: Run the exe file and install.
*This installer has the same error as the one above. Make sure to correct the path before installation, or correct it afterwards as shown above.

7: Now open the game folder and click the "NewDark Graphics Settings" shortcut.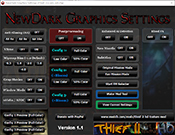 *The main window doesn't indicate what is selected and what is not. This can only be viewed by clicking "View Current Settings".

8: I recommend the following settings, but choose any you like: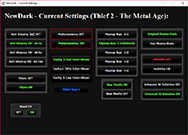 That's it, Thief 2: The Metal Age is ready to launch.
5: Screenshots - Enhanced
5: Screenshots - Original Game
6: Art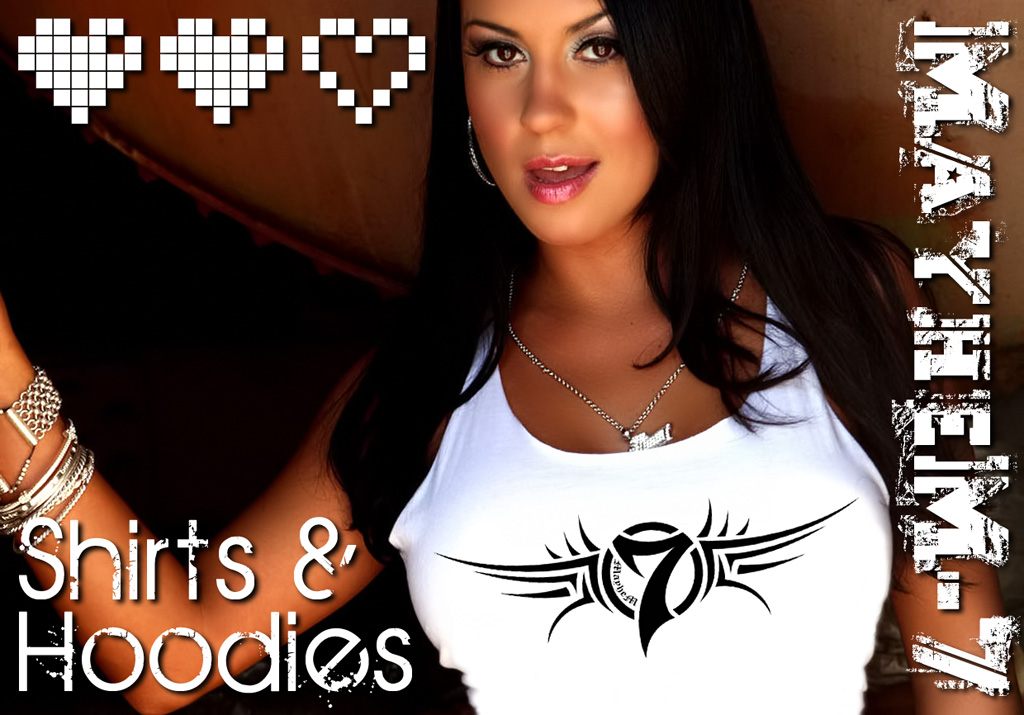 Game Info
Thief 2: The Metal Age is the second first-person stealth game from Looking Glass Studios. Published and released by Eidos Interactive in the year 2000, two years after the first Thief game. Just like the previous game, Thief 2 is about a master thief by the name of Garrett. It even take place in the same medieval steampunk inspired city as the first game. In this game the player gets himself into a big conspiracy surrounding a religious sect. The game mechanics are the same as in the first game as well. The player has to sneak around in the shadows and make as little noise as possible to avoid detection. Even though the game-play mechanics are the same in Thief 2, the game-play is not exactly the same. Thief 2 is more about urban stealth, and less about monsters and labyrinths. The game received positive reviews from both fans and critics, but still Looking Glass Studios got into financial troubles and had to close by the end of 2000.