FLATOUT - THE ORIGINAL TRILOGY - HDR RESHADE

ABOUT THIS MOD:
New custom ReShade for the original FlatOut trilogy, developed by Bugbear Entertainment 2004-2008. Includes widescreen support for the first two games, and an XLive fix for the 3rd. The ReShade improves image clarity, colors and AA.
Mod author: Tore Andersen.

Requirements:
Any of the first 3 FlatOut games. (Any version)
Installation:
Download and unpack into the game-folder of each respective game.

About XLive error:
As Microsoft discontinued xlive (Games for Windows Live) in exchange for XboX Live, old games that rely on this service won't start. FlatOut: Ultimate Carnage will shut down immediately after launch on Windows 10, unless the xlive issue is fixed. This fix disables the online checks of the outdated xlive files, which solves the problem.
SUPPORT MAYHEM-7 MODS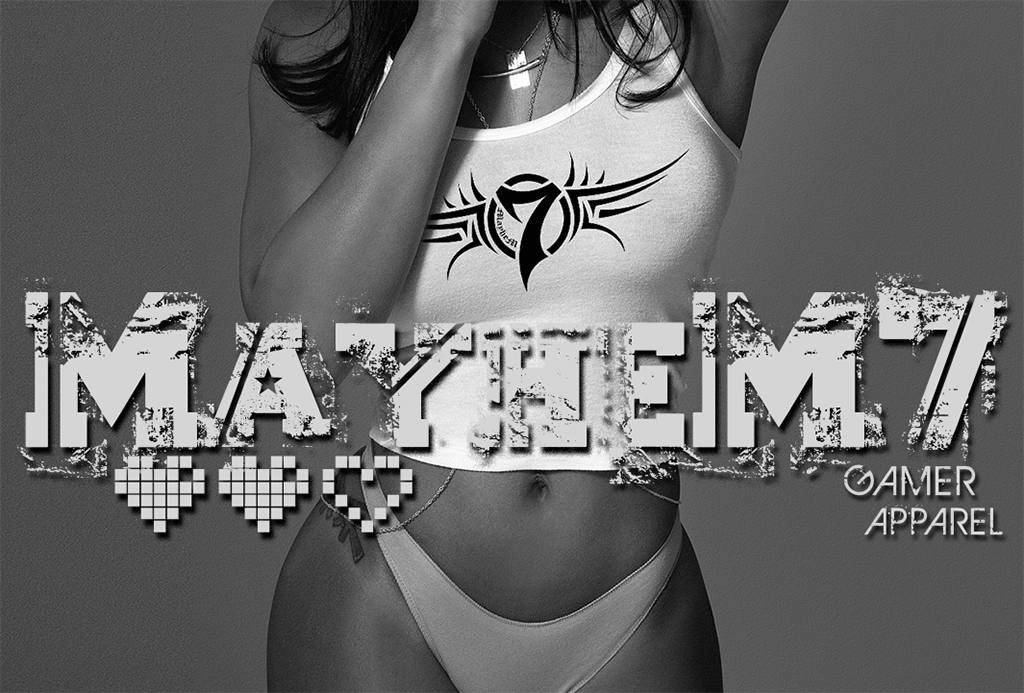 GAME INFO
The first 3 FlatOut games are really good driving games, best known for their physics and crazy American muscle-car theme. They were developed by Bugbear Entertainment through 2004-2008. The last game, Ultimate Carnage is technically the best of the games. Basically it's an upgraded version of FlatOut 2, but both games are still worth playing independently. In 2010 the horrible developers of Team6 Game Studios, made FlatOut 3, which is the 4th game in the series, and by far the worst. It's a drastic downgrade in all aspects, and received overwhelmingly bad critics, even though it was sold for a few dollars. FlatOut 3 was clearly made to scam fans of the FlatOut series into buying it based on the name. An obvious scam, as it ONLY makes sense from a sales perspective, to make a cheap and fast game that's much much worse than the first 3. Team6 Game Studios might however have shot themselves in the foot, as the critic of the game went so bad, than a lot of gamers are now avoiding anything from these developers
Unfortunately the FlatOut name was carried on in 2010 by the cheap mobile scam-artists at Team6 Game Studios, that made FlatOut 3 (The 4th game) which is one of the worst driving games ever made. In 2016 Kylotonn made FlatOut 4, which is much better than FlatOut 3, but still not as good as the original 3 games. FlatOut, FlatOut 2 & FlatOut: Ultimate Carnage are still among the best muscle-car driving games today.
FlatOut and FlatOut 2 are two high-octane racing games developed by Bugbear Entertainment. These games offer players an adrenaline-pumping experience with their fast-paced gameplay, intense action, and destructible environments.

The gameplay in FlatOut and FlatOut 2 is all about speed and destruction. Players race around tracks in a variety of vehicles, competing against other drivers for the top spot. The races are filled with obstacles, jumps, and tight turns that players must navigate to come out on top. The cars are also fully destructible, so players can ram their opponents off the track or smash through obstacles for an added level of excitement.

In terms of story, the games are not focused on any particular plot or characters. Instead, the focus is on the action and gameplay, which is what makes these games so fun and enjoyable. However, the game features a career mode where players can unlock new cars, tracks and other features.

The graphics and development of FlatOut and FlatOut 2 are top-notch. The cars and environments are all highly detailed and realistic, and the physics engine makes the destruction and collisions feel incredibly lifelike. The game's developers, Bugbear Entertainment, also made sure to optimize the game for a smooth and stable performance on a variety of different systems.

Overall, FlatOut and FlatOut 2 are two of the most exciting and action-packed racing games available. With their high-speed gameplay, destructible environments, and realistic graphics, these games offer players an unforgettable gaming experience. Whether you're a fan of racing games or just looking for something to get your adrenaline pumping, FlatOut and FlatOut 2 are definitely worth checking out.

FlatOut 2, the sequel of the original, continues the legacy of its predecessor with new and improved features. The game features improved graphics, new cars, tracks and more. The game's physics engine is also improved, making the destruction and collisions feel even more realistic. The game also features a new demolition derby mode, where players can take part in intense, destruction-filled races. The game's developers have also included a new Stunt mode, where players can perform crazy stunts and earn points for them.

In terms of the game's characters, there are no specific characters in the game. However, players can create their own custom drivers with different customization options. The game also features a new mode called the "FlatOut mode" where players can create their own custom races and events.

In terms of the game's development, FlatOut 2 was developed by Bugbear Entertainment and published by Empire Interactive. The game was released for Microsoft Windows, Xbox 360, PlayStation 2 and PlayStation Portable. The game received positive reviews upon its release, with many praising its improved graphics, new features, and intense gameplay.

In conclusion, FlatOut 2 is a great game that continues the legacy of its predecessor with new and improved features. The game's intense and exciting gameplay, destructible environments, and improved graphics make it a great choice for fans of racing games. The game's new demolition derby and stunt modes add even more excitement to the game, making it a must-play for anyone looking for an adrenaline-pumping racing experience.